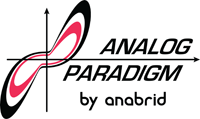 THE ANALOG THING

Newsletter #3
Here is a further update on the production and shipping status of THE ANALOG THING (THAT) and the development of related resources. We are happy to have over 860 subscribers to our newsletter at this time.
Production and Ordering
Many of you are probably aware that the ongoing pandemic, international logistics challenges, semiconductor shortages, and the upcoming Chinese New Year celebrations are delaying manufacturing and distribution systems worldwide. The production of THAT is not immune to these issues. Nonetheless, together with our partners and suppliers, we are working hard to get as many THATs into the hands of their future owners as soon as possible. The first batch of 100 production THATs is sold out at this time, and its production is in the process of being set up in China.
You may pre-order THAT from upcoming production batches in the THAT web shop. An educational discount is available.
At the same time, we are developing facilities to automate the testing of each production THAT. Depending on how soon we achieve a robust testing system, we will be able to delegate much of the assembly and testing of future production batches to our suppliers in the near future.
We are also working on a First Steps guide document that will be included with every THAT. The idea is to offer a short brochure of 20 pages or less that allows beginners to get started with background information, setup instructions, and a handful of applications from a range of disciplines while also serving advanced users as a reference and entry point for further study.
Furthermore, we are reviewing prototypes of the shipping and product packaging. Our current efforts in this area aim to avoid the use of plastics and yet create a package that will serve THAT owners as a robust long-time storage container for their devices.
User Testimony
Chris Giles from the UK has recently tested a pre-production THAT and wrote on the Analog Computers group on Facebook:
"I had been following THAT's evolution for some time but my reaction to having one in my hands was simply WOW! It is a truly wonderful machine and its design, both electrically and mechanically, is ingenious and highly functional. I had wondered how the novel patch socket design (thick PCB front panel with gold-plated PTHs) would work in practice and whether single turn pots could be set with sufficient accuracy. Both of these concerns were totally unjustified - everything works perfectly!"
Application Notes
A recent application note we published discusses the computation of an Euler spiral on THAT. This program makes full us of the five integrators on THAT, and it has applications in the design of road and railway systems.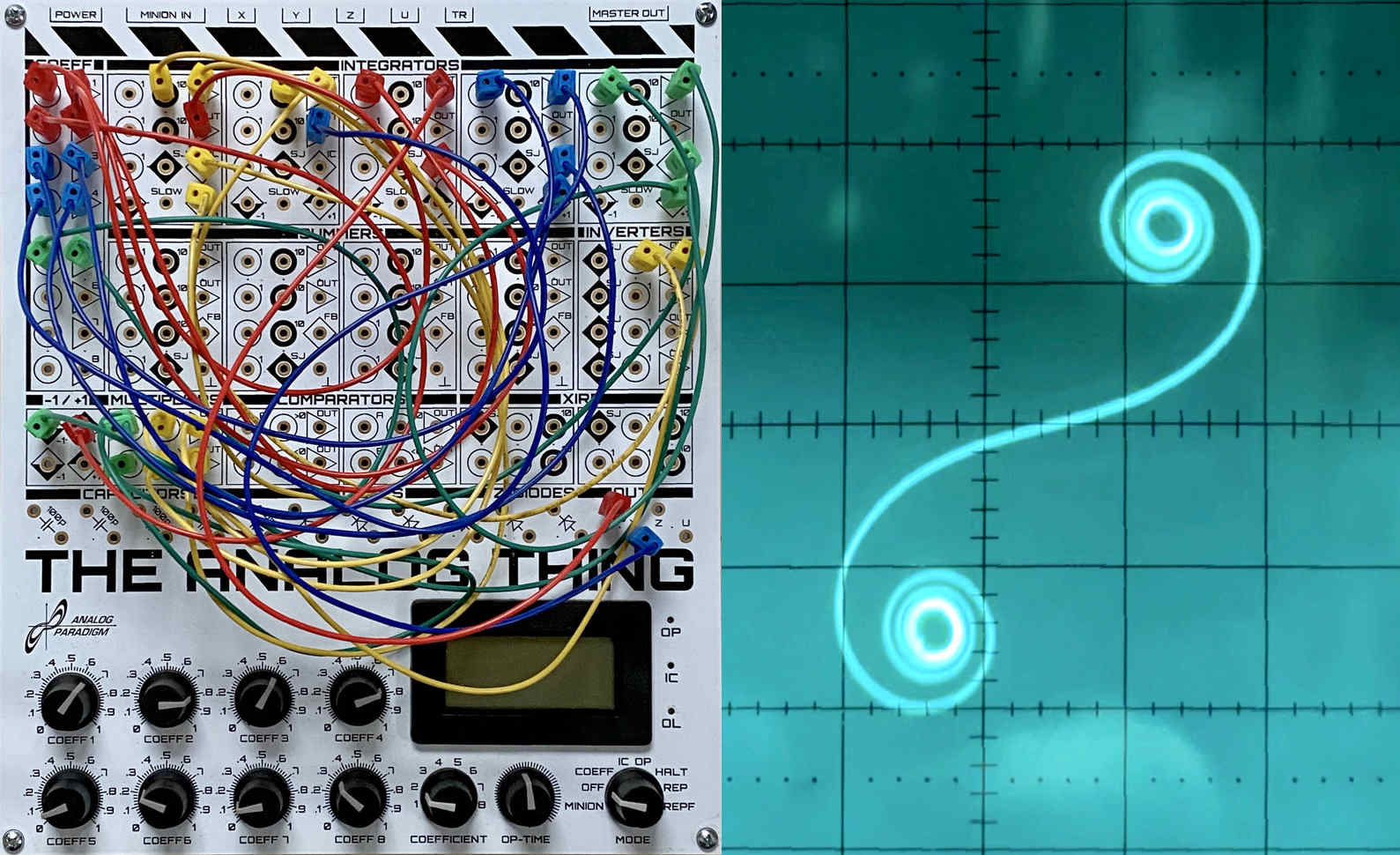 The application note can be found here.
Learning
Here is a recent online article on using THAT to model the dynamics of mountain bike suspension forks. We hope you enjoy it: The Analog Way to Compute.
Contact
If you have questions regarding THE ANALOG THING, please do not hesitate to contact us at that@anabrid.com.