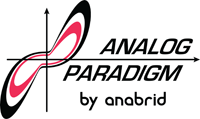 THE ANALOG THING

Newsletter #5
Welcome to our fifth newsletter on all things THAT (THE ANALOG THING). Although the last newsletter came out just a few weeks ago, quite a lot has happened as you will see in the following. 🙂
Production, test, and shipping
Finally, all parts for the first batch of THATs have arrived. (At least I (Bernd) underestimated the challenges that come with a rather large serial production and its associated procurement problems etc.)
Corona hasn't made things easier, too... Shipments are often delayed for weeks, some parts are hard to find in the required quantities or at all etc.
The picture below shows the test adapter with a THAT undergoing its extensive test routine: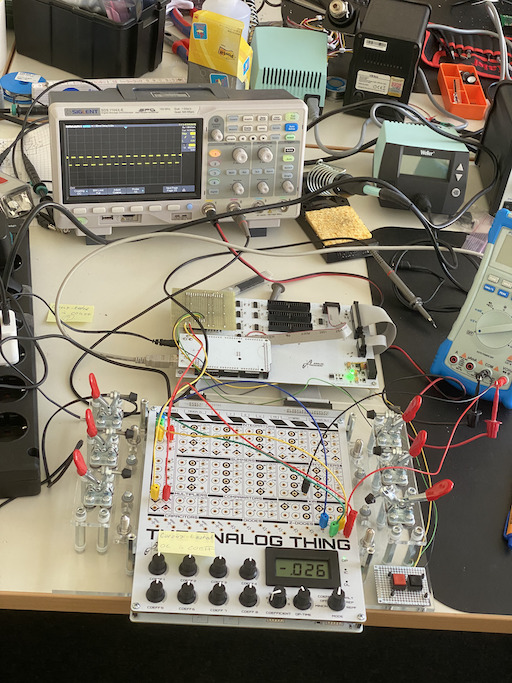 Max Peschke testing a THAT: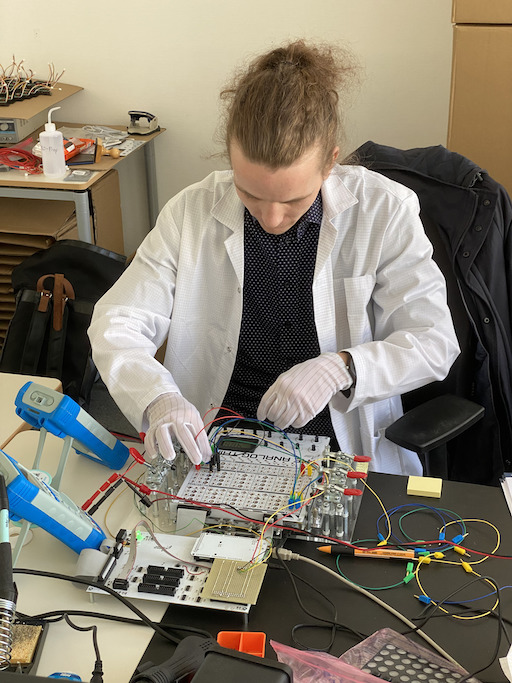 The following picture shows what is shipped with each THAT: You get the fully assembled and tested THAT, a set of 30 patch cables with 2 mm banana jacks, a USB-A/USB-C power cable, a stereo cable with RCA jacks, a flat ribbon cable to daisy chain several THATs together, and a booklet describing THE ANALOG THING. All this is packed up in a neat white card board box, which can be used to store your THAT while not in use.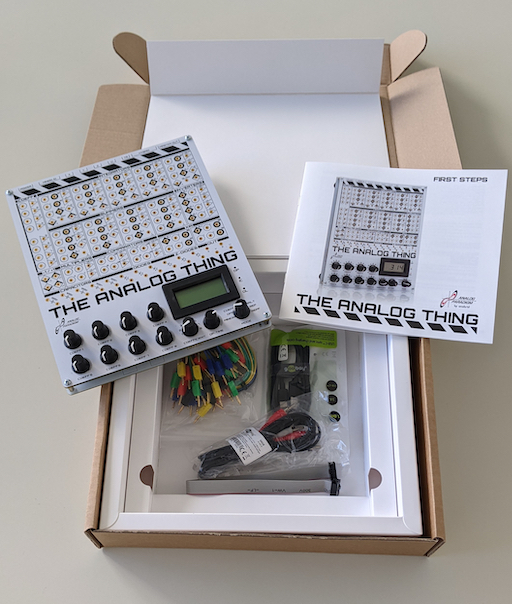 Only THATs which successfully passed all tests are shipped. Here Max Peschke proudly carries a stack of boxes ready for shipping from the lab to the offices.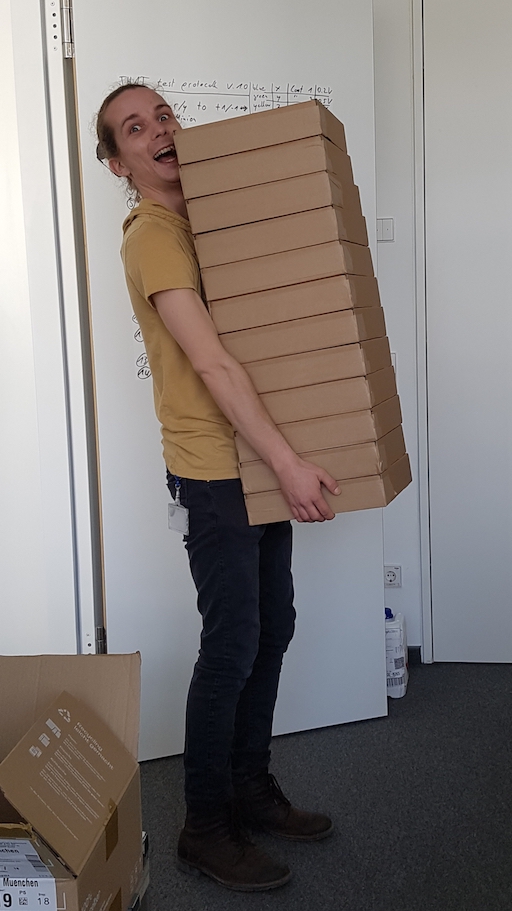 The first THATs have already reached their respective customers. The last systems from batch #1 will be shipped until the end of next week.
Since we got incredibly many orders the second batch will be much larger than the first batch which consisted of 100 THATs. This second batch will exceed 300 THATs and we hope that delivery times from the various sources will have normalized in the mean time. We are confident that this second batch will be ready for shipping in June 2022. 🙂
Applications
Two of our early bird customers are already preparing new application notes which should be available in the next one or two weeks. Expect an interesting (mechanical) problem and wonderful artwork produced with a THAT.
Contact
If you have questions regarding THE ANALOG THING, please do not hesitate to contact us at that@anabrid.com.