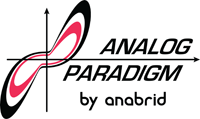 THE ANALOG THING

Newsletter #12
(October 24th, 2022)
Welcome to the twelfth newsletter on all things THAT (THE ANALOG THING).
Production Delays
We currently have a two month production delay: We wanted to start to produce and ship the second batch in September 2022, but now October is over and we have not shipped a single THAT from the second batch.
We get quite a lot of mails from sad and disappointed customers, something we can fully understand. We, too, are disappointed with the progress of things - especially as we were so sure that everything would become much simpler with production here in Germany, but the devil really is in the details...
We can only ensure you that we are neither niggling nor actively delaying things. Quite the contrary. The problem is that we depend on many other component suppliers and contractors.
The good news is that production has finally started as originally planned in September 2022.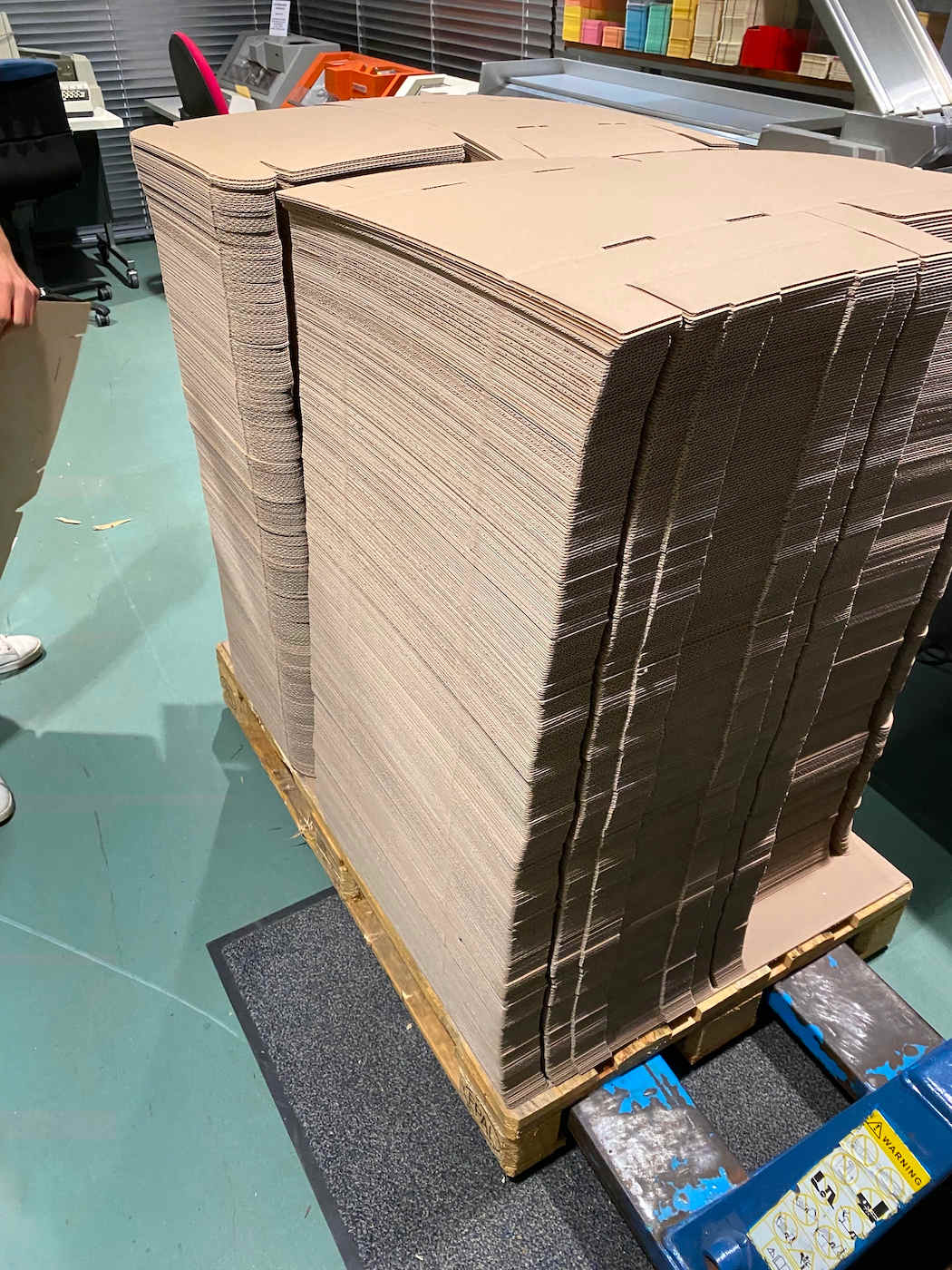 The high-quality tailor made cardboard boxes were also delivered on five fork lift pallets to our assembly location. The picture above gives an impression of the mail delivery boxes which had to be folded. That is, in the meantime while waiting for the PCBs, we have at least started packaging and shipping preparations.
I (Bernd) still cannot believe how much volume 700 THAT boxes and their associated cardboard boxes etc. for mail delivery take up. Rikka (my wife), Joachim (a close friend) and I spent two whole days folding the mail delivery cardboard boxes, and filling the THAT boxes with the required accessories (booklet, set of patch cables, power cable, RCA stereo cable, master/minion cable). (In the end I could fold a cardboard box in about 18 seconds without even looking - a skill I hope I will never need again. :-) ) In the following picture you can see Rikka preparing two THAT boxes simultaneously: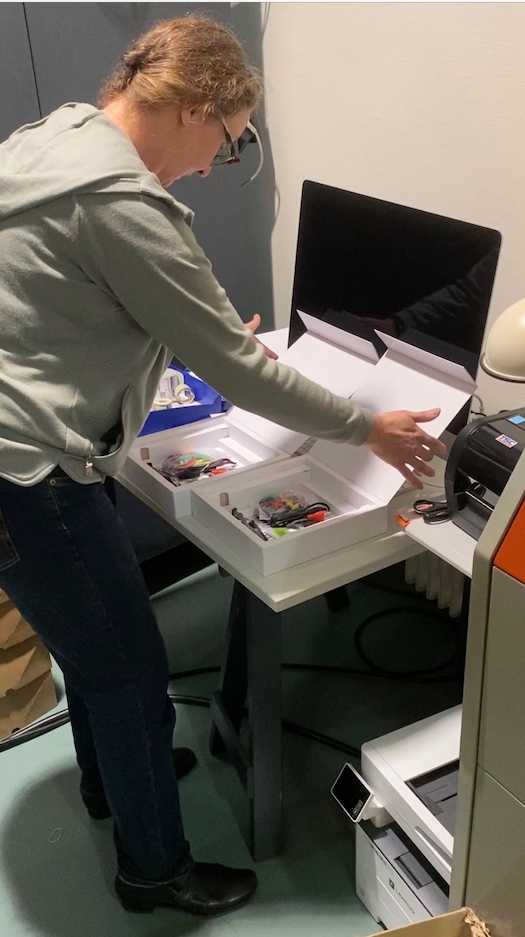 Updated shipping estimates
We expect the first BASE/FRONT PCB sets from our electronics supplier Neuäfer to finally arrive end of this week (28.10.2022), so that we can start sending out THATs next week. This process itself will take some time as we have to assemble and thoroughly test each individual THAT. Hopefully we can then ramp up to sending 100 THATs per week in November.
Therefore, the updated table of shipping date estimates now looks as follows:
| Order number | Batch | Estimated shipping date |
| --- | --- | --- |
| AP1000 – AP1180 | 1.0 | shipped |
| AP1181 – AP1700 | 2.0 | Nov 2022 |
| AP1701 – AP1950 | 3 | Dec 2022 |
| AP1951 – AP2200 | 4 | Jan 2023 |
A glimpse on our production headache
For the interested, what follows is an overview of the problems which we encountered during the last weeks.
1) Potentiometers: After we got the first 90 BASE boards it turned out that about half of these were unusable due to defective coefficient potentiometers. We are currently investigating the causes for this. In the end we manually checked 810 potentiometers and have to rework quite a lot of BASE boards.
This is how the eight coefficient and the single repop-time potentiometer should behave when turned manually (once fully clockwise and then fully counterclockwise) - no sudden jumps, just a smooth increasing and then decreasing resistance curve: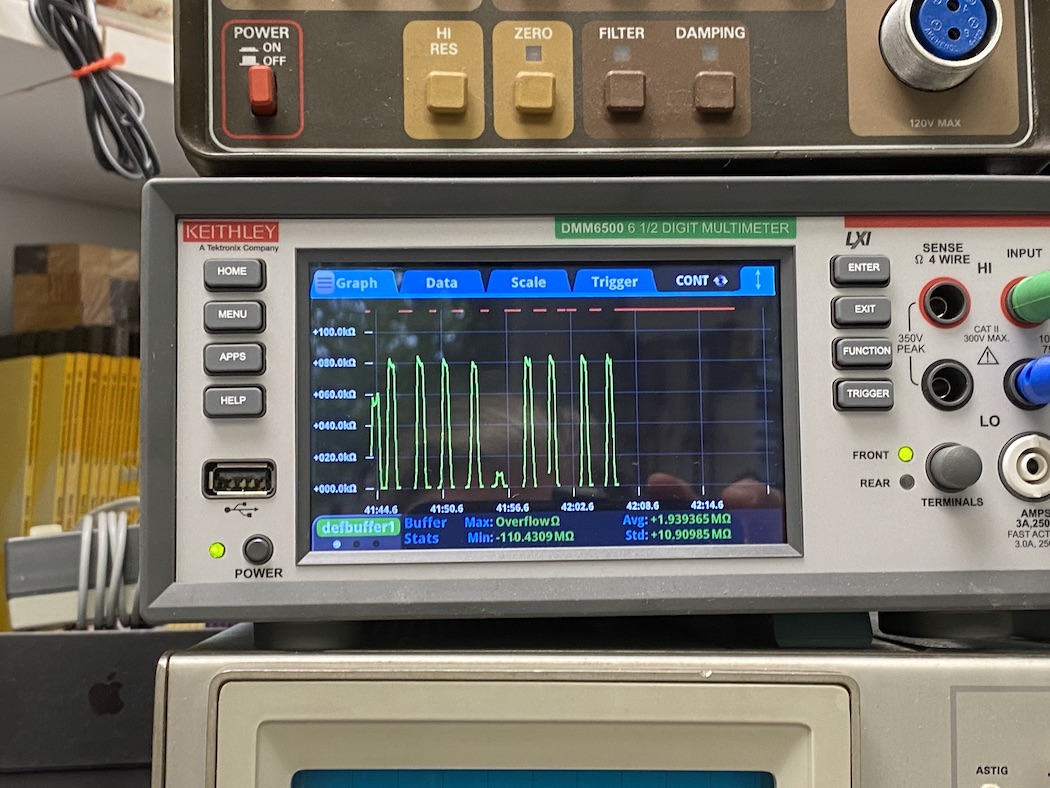 ...and this is how a typical defective potentiometer looks like when tested: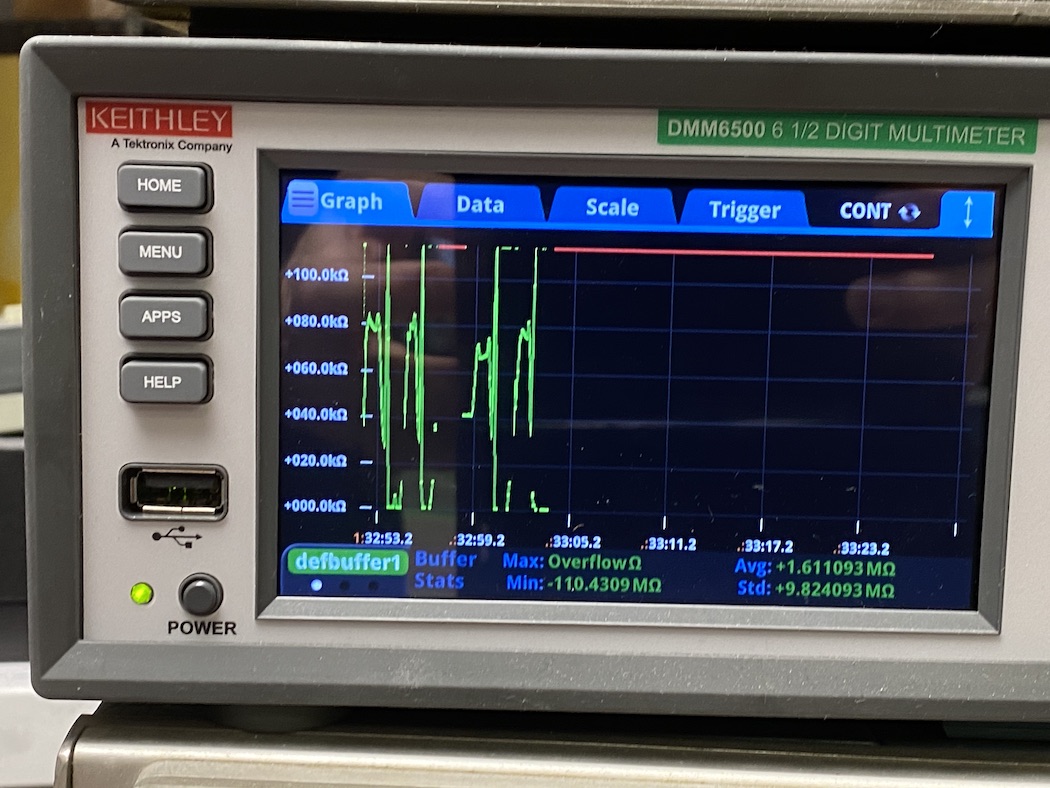 These potentiometers have intermittent contact and are just unusable.
As it turned out this was the result of a temperature problem during the soldering phase which has now been solved.
2) Paint: Getting the white paint right was also more complicated and time consuming than anticipated.
This is the first of the new FRONT PCBs we got. It is impossible to see in the picture, but the new paint is matted, which makes a qualitatively high impression.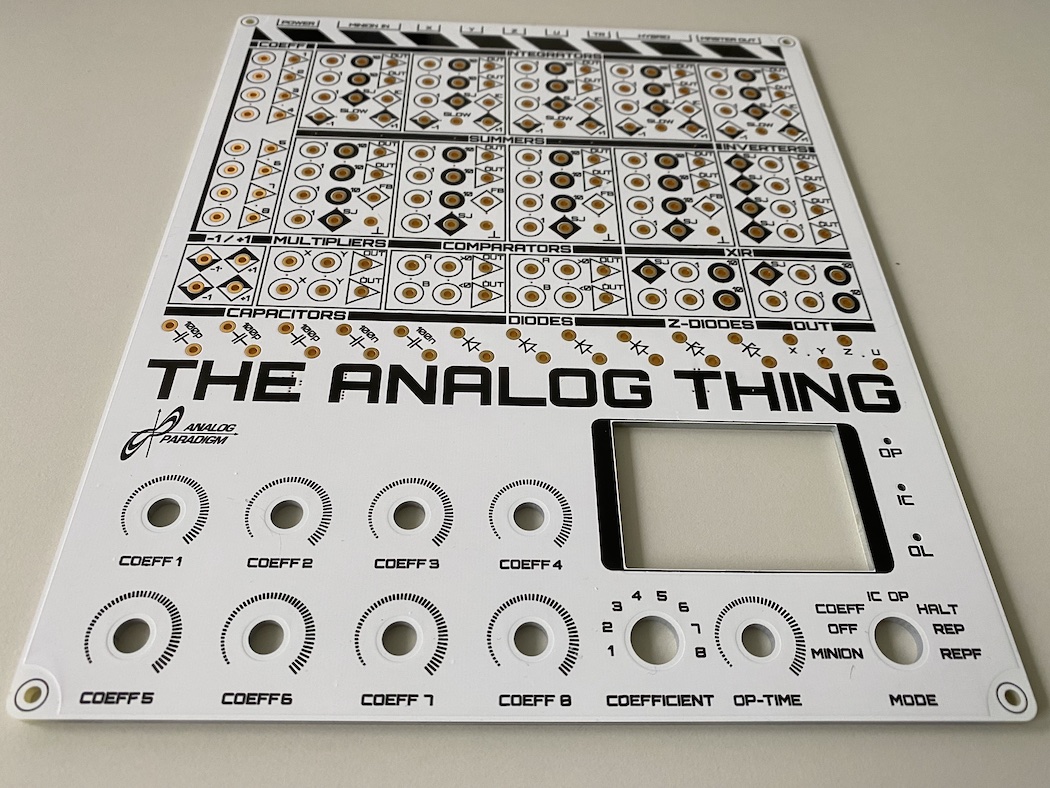 Analog Consultation Hour
Due to time restrictions on Bernd's side, we have to terminate the bi-weekly Analog Consultation Hour. We will answer all of your questions by mail or through the corresponding Facebook group.
Happy analog computing!
Contact
As always, please do not hesitate to contact us at that@anabrid.com if you have questions regarding THE ANALOG THING.
Previous newsletter issues can be read any time at https://the-analog-thing.org/newsletter
You can share this newsletter issue with the link https://the-analog-thing.org/newsletter/12.