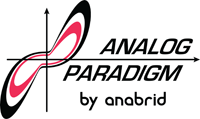 THE ANALOG THING

Newsletter #13 (Jan 24th, 2023)
Welcome to the thirteenth newsletter on all things THAT (THE ANALOG THING).
Production updates
The good news are that assembly of the freshly produced FRONT and BASE PCBs finally has started at our new location in Frankfurt/Main (Germany). Moving all of the things required for a (not so) little production line there was quite an adventure in itself.
Bad news: Unfortunately, we are still behind our own schedule. As of now we shipped more than 400 THATs worldwide but the backlog is still about 400.
The main problem is that we still experience severe quality problems. These require very extensive testing of every single THAT prior to shipping (we already had our semi-automatic test rig but the test procedures have been significantly enhanced). At the moment a tad over 50% of the assembled units fail the tests! Accordingly, the yield is much lower than expected.
In addition to that production was also delayed for quite some weeks which further messed up the schedule.
As of now (January 24th, 2023) we have shipped all THATs that we had and we are now preparing the next batch (by another manufacturer again). Therefore, our updated shipping estimates are:
| Order number | Batch | Estimated shipping date |
| --- | --- | --- |
| AP1000 – AP1180 | 1 | shipped |
| AP1181 – AP1280 | 2 | shipped |
| AP1281 – AP1550 | 3 | March 2023 |
| AP1551 – AP1820 | 4 | May 2023 |
| AP1821 – AP2100 | 5 | July 2023 |
Pictures from assembly and test
We figured you might want to see what makes THE ANALOG THING: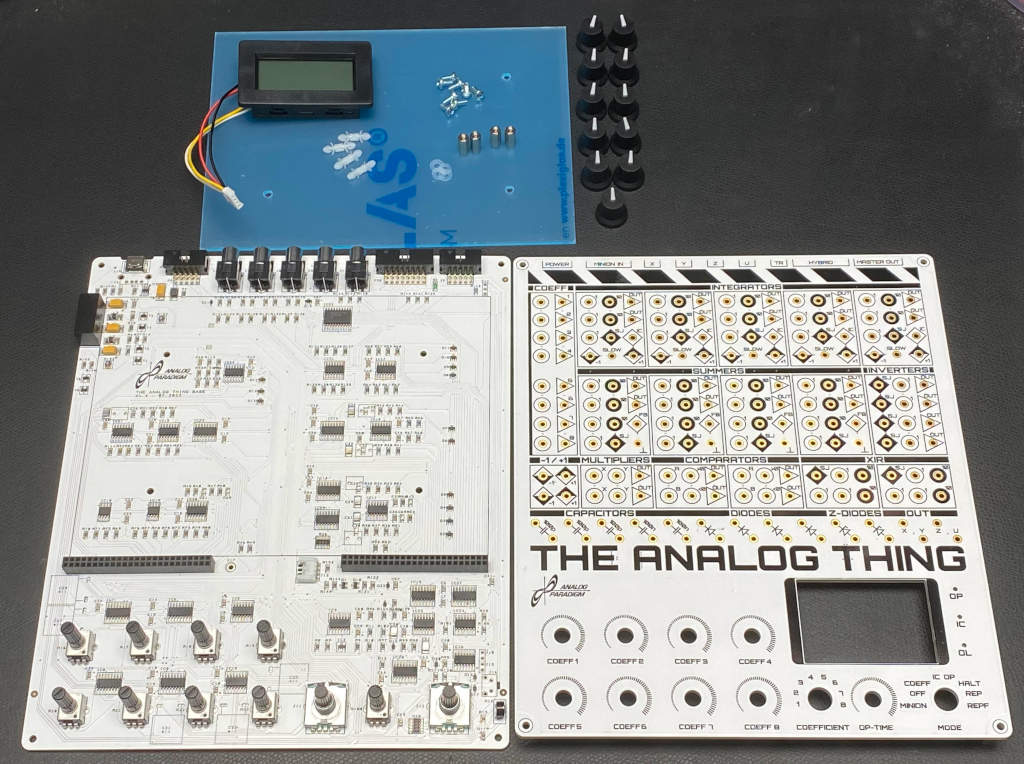 On the bottom left is the BASE printed circuit board (PCB) with all the active and passive components of the various computing elements. The FRONT PCB can be seen on the bottom right. On its back the passive resistor networks for the computing element inputs are mounted. In the top half of the picture the panel voltmeter and various mechanical parts can be seen.
Here are a few impressions from the assembly process (unwrapping the freshly delivered PCBs, inspecting them, adding rubber feet (these tasks are done by Rikka), mounting the screw posts, joining FRONT and BACK PCBs (Bernd), testing THAT in the automatic test fixture (Karl-Heinz)):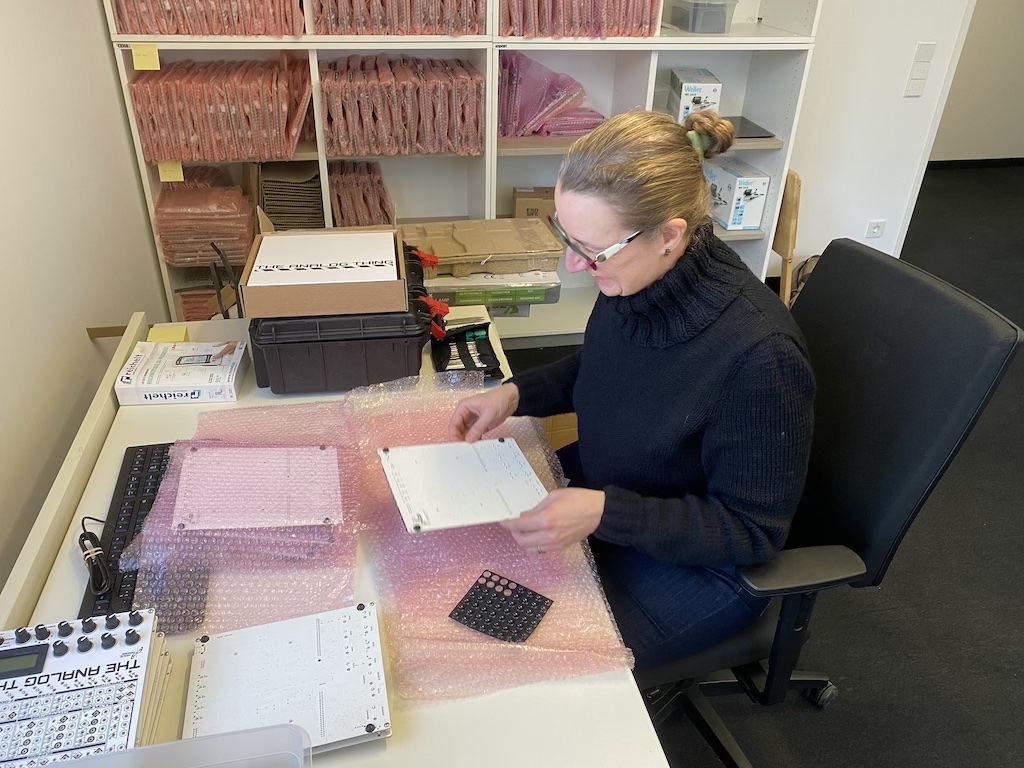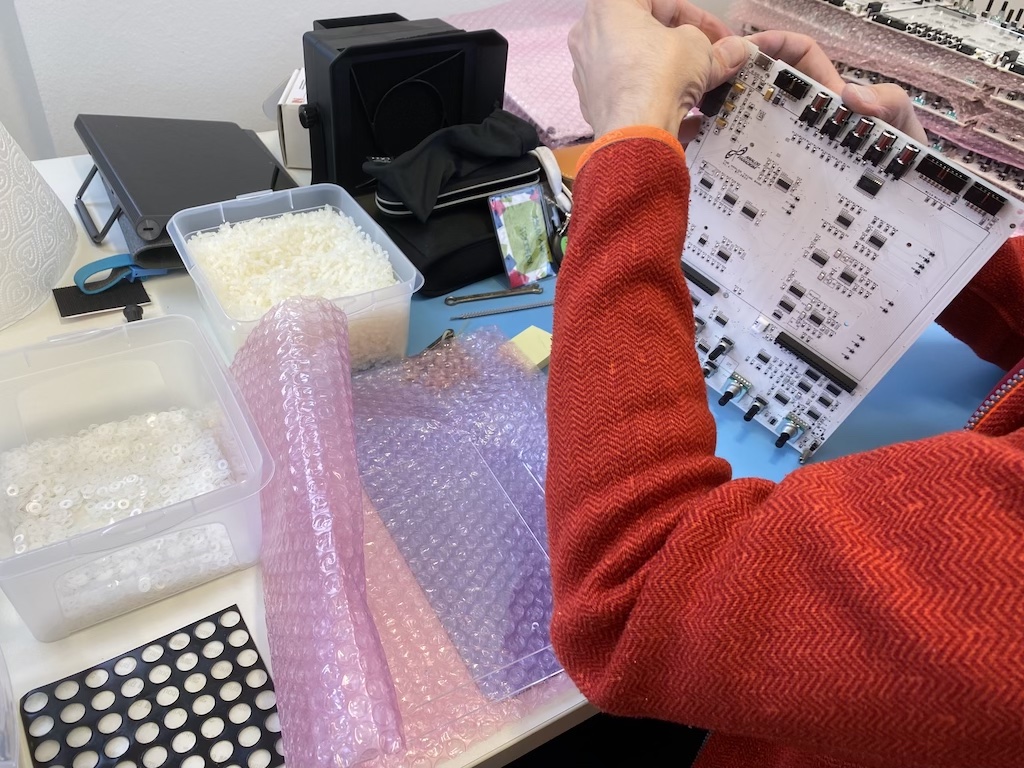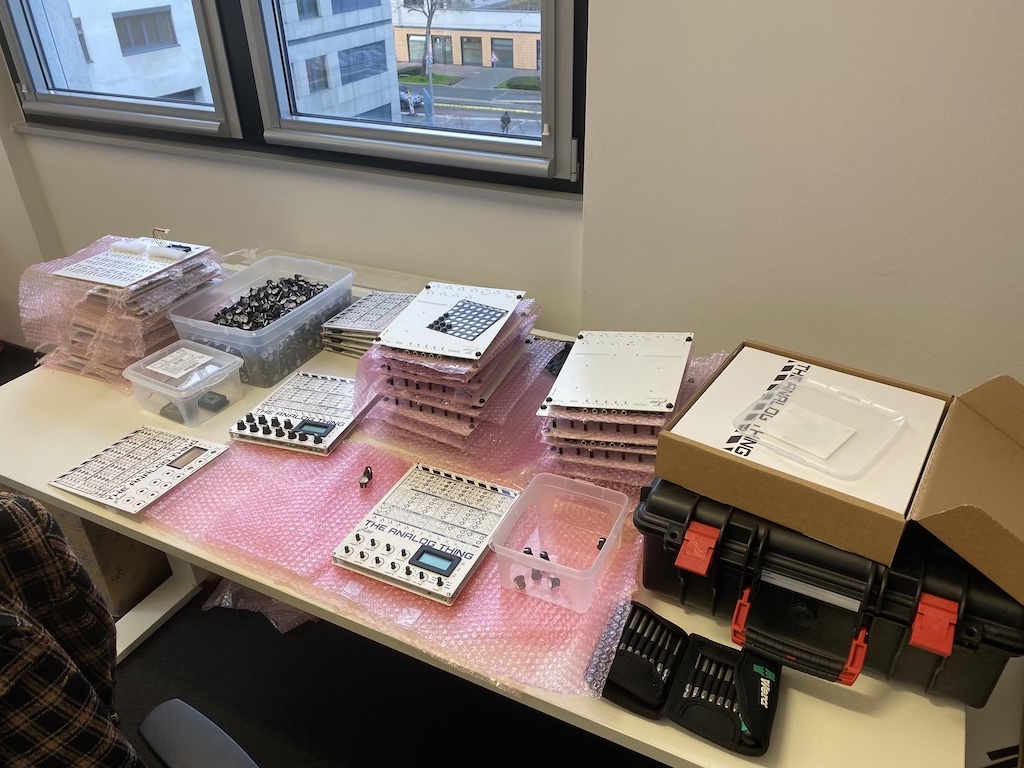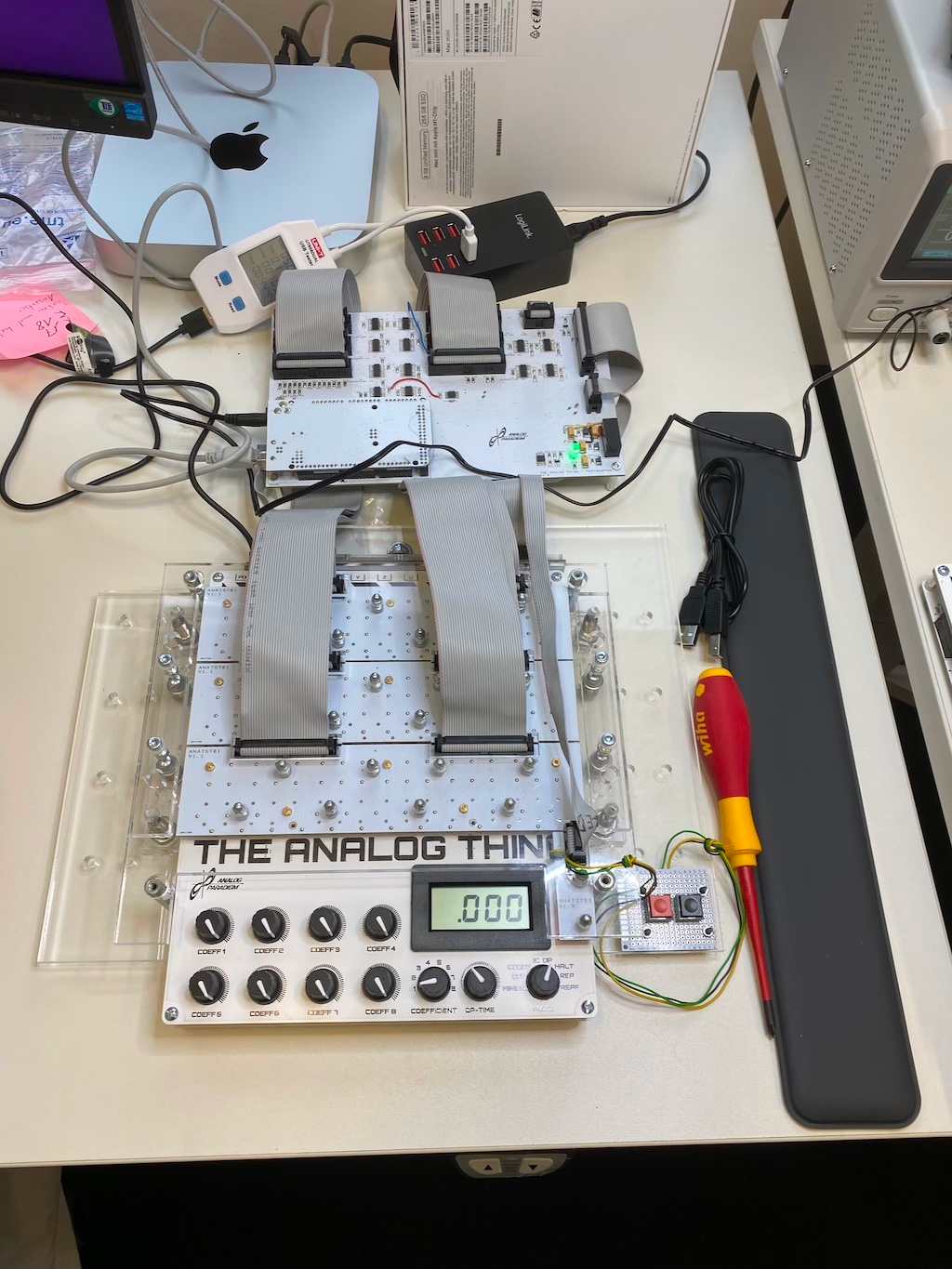 News from the community
Dale Luck showed a Model-1 analog computer along with THE ANALOG THING at the 2022 Hackers Conference in San Francisco Bay area: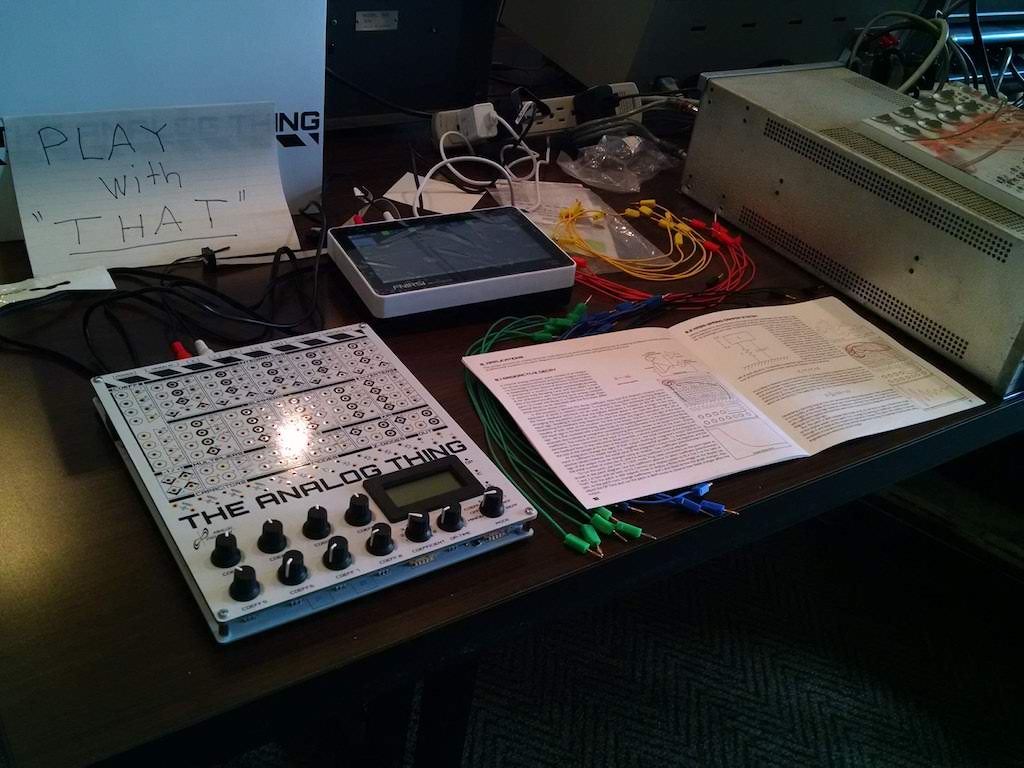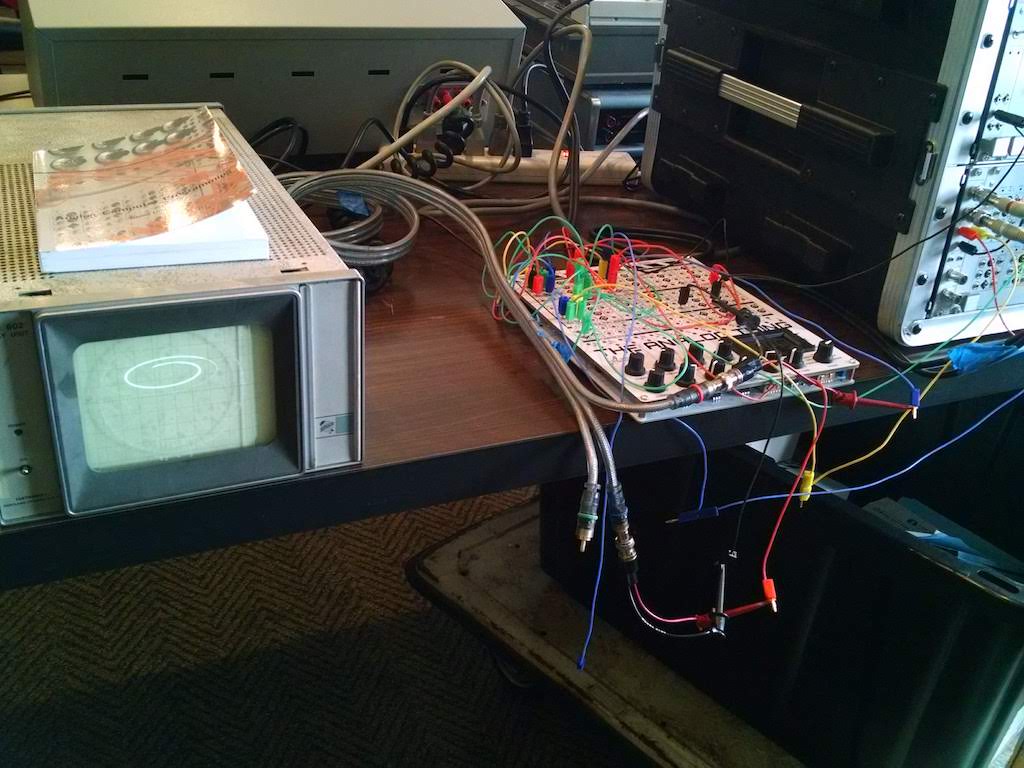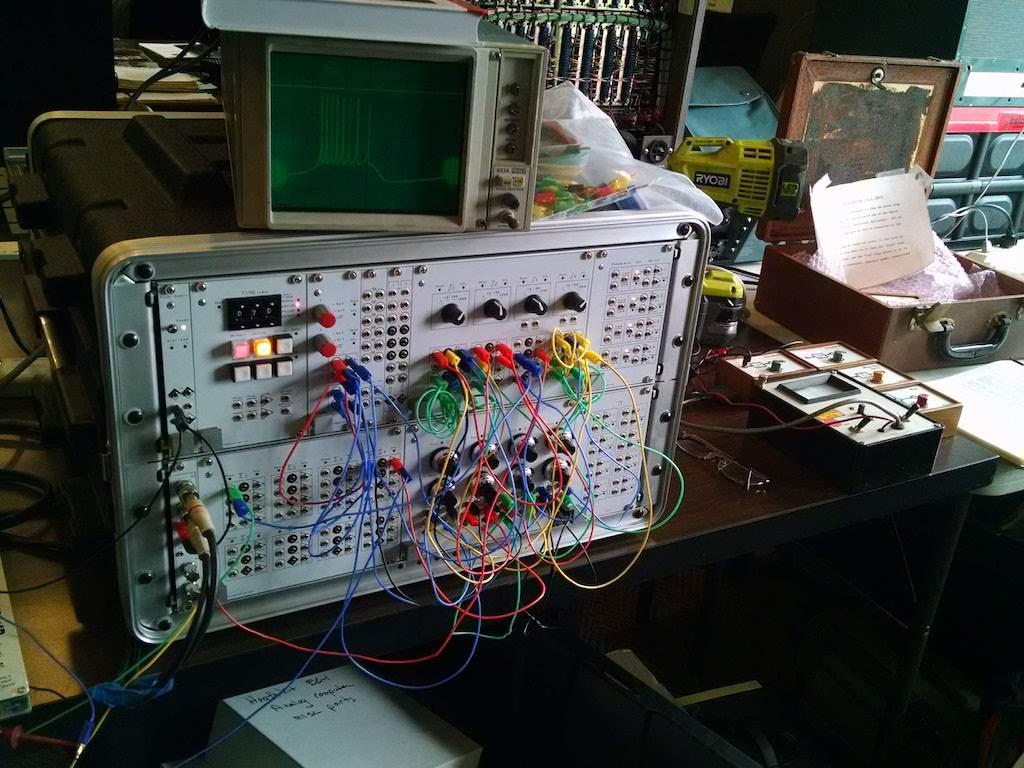 Karsten Hansky has developed a really cute and useful controller for THE ANALOG THING (the sources and circuit diagrams can be found in his github repository):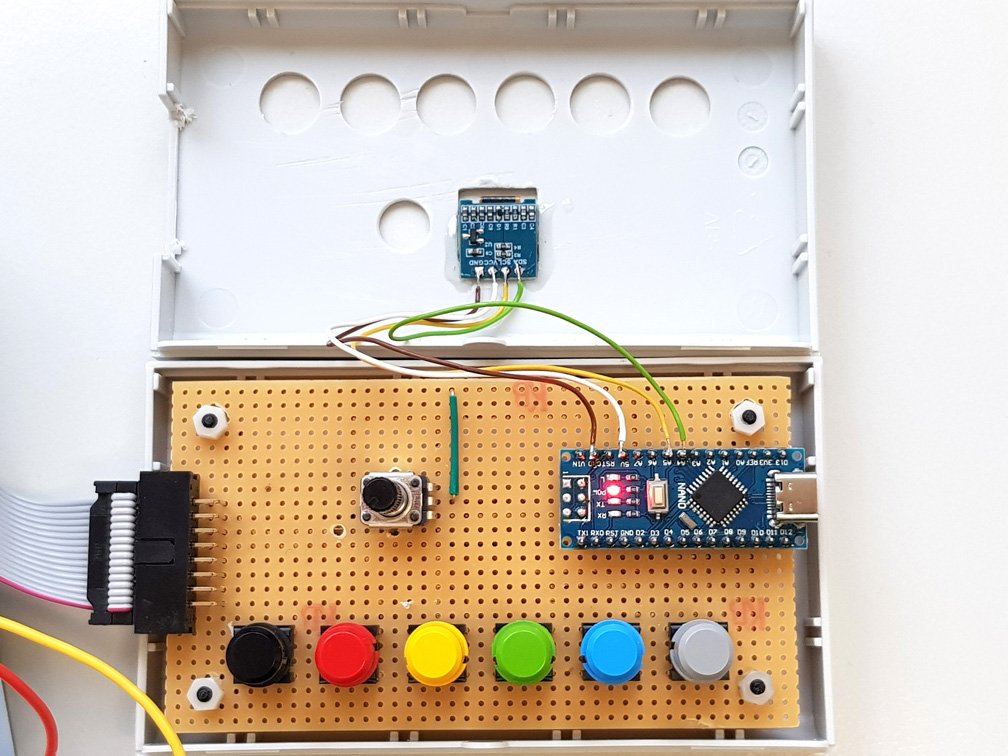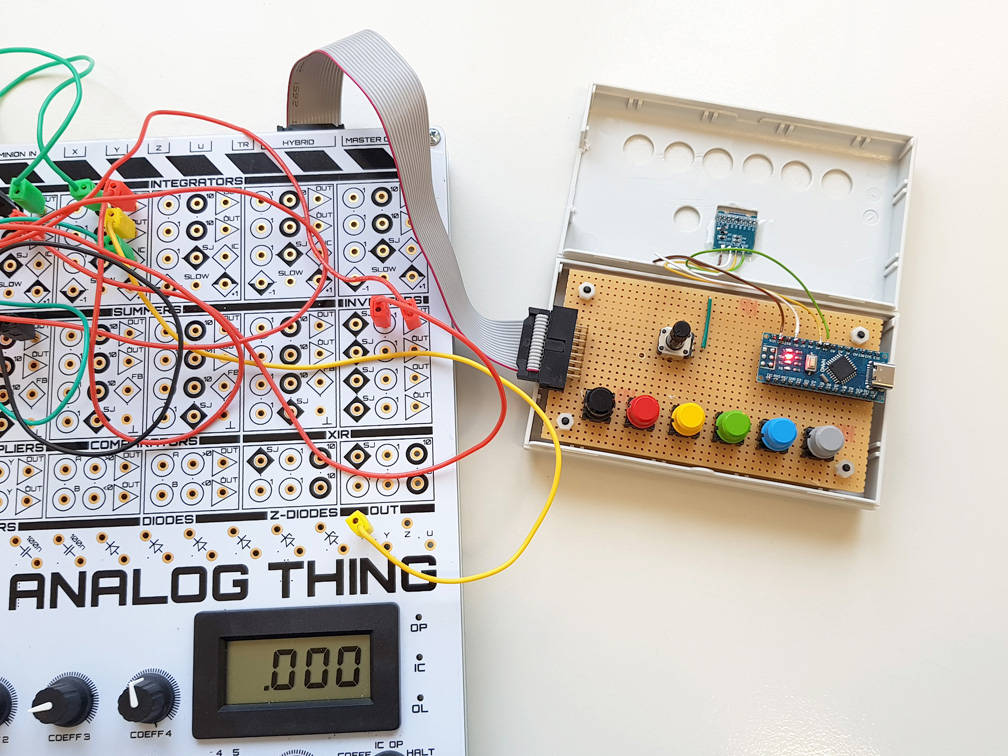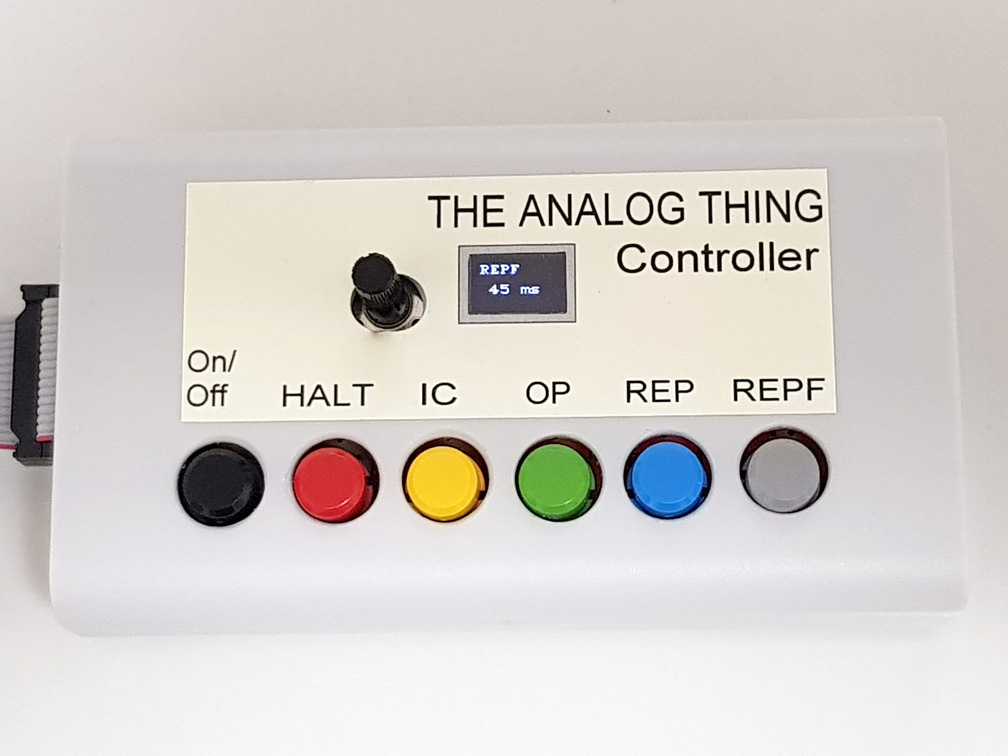 Happy analog computing!
Contact
As always, please do not hesitate to contact us at that@anabrid.com if you have questions regarding THE ANALOG THING.
Previous newsletter issues can be read any time at https://the-analog-thing.org/newsletter
You can share this newsletter issue with the link https://the-analog-thing.org/newsletter/13.